OGP Georgia Secretariat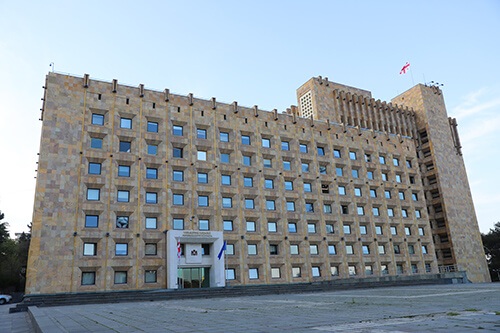 The Ministry of Justice of Georgia was leading the OGP Georgia process in 2013-2019 and the Minister of Justice participated in the OGP Steering Committee on behalf of the Government of Georgia.

Since April 2019, OGP coordination in the country has been determined by yet a higher level: according to Decree N197 of the Government of Georgia dated by 22 April 2019, the Administration of the Government of Georgia was tasked with coordination of Georgia's OGP membership nationally and internationally.

With the purpose of proper implementation of the above decision, Public Administration Unit was established under the Policy Planning and Coordination Department of the Administration of the Government of Georgia, with the function of coordination of OGP Georgia nationally and internationally as well as the elaboration of the OGP Georgia Action Plan, implementation monitoring, assessment and supporting of implementation of the activities defined by the Action Plan.
By the initiative of the Secretariat and with the support of local and international organizations involved in the process, the first-ever OGP Georgia High-level Inter-Agency Coordination Council was established by Decree N110 of the Government of Georgia on 13 February 2020. OGP Georgia Forum was assigned as a permanent working group of the Council.
The OGP – Georgia's Secretariat provides analytical and organizational support to the Council and the working groups established within the Council, as well as administers the activities of the Open Government Council of Georgia.